Select Your LED Light Strip
Don't know what LED strip you need for your project?
The following question will lead you to get the right LED strip for your applications.
Will I use it indoors or outdoors?

How much light do I want?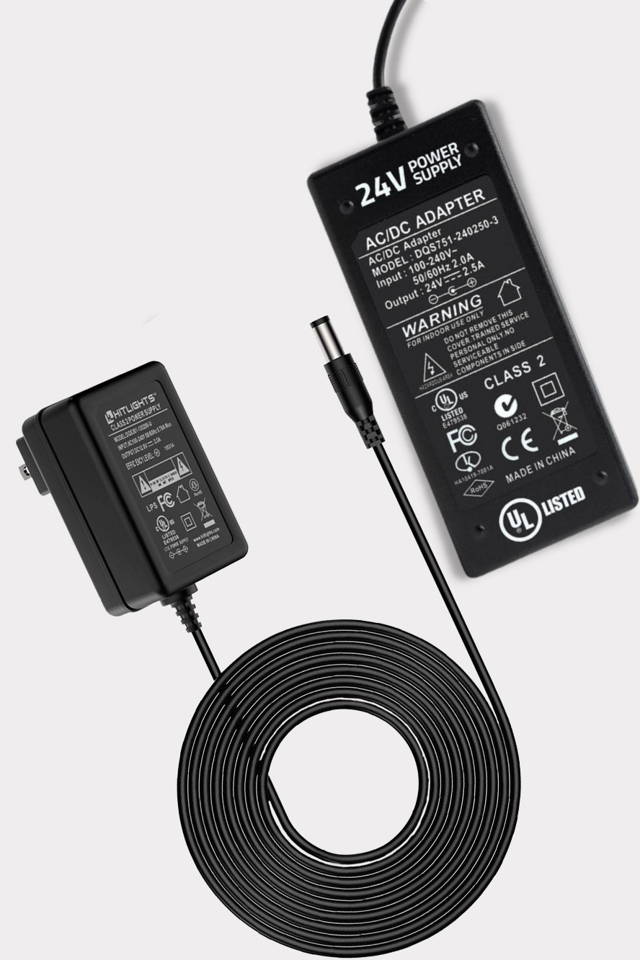 Select Your Power
and Control Options
Now that you already know what kind of LED strip you want, select the power supply and control options we need for your project.
You'll connect your strip directly to your power supply. If the power supply is connected to a power outlet, your strip is on. There is no way to control brightness of the strip.




You can use any of our regular power supplies for this option.

This will need a Dimmer Switch and a Dimmable driver. You'll use a dimmer switch between a dimmable power supply and the AC power supplies connection to your house wiring. The dimmer switch controls the dimmable power supply, causing the strip to dim.

Our EZDim Dimmer / Driver combination takes the high voltage dimmer switch and dimmable power supply from Option 2 and combines them into one compact unit.
Solderless strip light connectors and extensions are a simple and frustration-free way to join two LED strip lights with a snap. When choosing connectors, always make sure to select the size (width) appropriate for your strip so that they fit. For Luma 10, Luma 20 and other 24V strip everything we need is 10mm wide, while for Luma 5 we need 8mm connector.

6 Inch Any Angle 8mm Solderless LED Light Strip Connector Single Color: Using the full strip of your single-color LED strip light? Here's your connector. A convenient package of 4 connectors for one low price. The same lock-in-place connection gives you a secure finish.




Particularly useful for under counter lighting projects! Installing LED strip lights under your cabinets? Don't forget to add these connectors to your shopping cart.

While the LED strips do have pre installed 3M tape, for installations where they'll be installed upside down (supporting their own weight) or for a permanent installation you might consider some additional mounting hardware like our VHB mounting tapes.

This handy little wire is the first line from the power supply, on the way to the actual LED strip light. The connector enables you to use one power supply output and split it into two runs or sections.