Kitchen makeovers may sound daunting and expensive, but getting a new look for your home does not always involve remodeling completely. Once contractors and new home improvement materials come into the mix, a simple remodel idea can become a big investment and headache.
Fortunately, there are simpler ways to add aesthetic and character to your kitchen or any room in your home without spending a fortune: LED Strip Lights.
They can go almost anywhere, are extremely energy efficient and very affordable. Simply put, they add that perfect balance of exclusivity, ergonomics, and aesthetics to any space.

Here are a few ideas to get you started on strip lighting common areas in your home:
Achieve a new experience in kitchens, bathrooms, living rooms, stairwells, and even hallways. With a little bit of color any location can be improved.
Color accents can be used to set the mood and bring focus to the moment. From multi color RGB to white color temperature lighting you really do have an unlimited amount of customization options when it comes to color.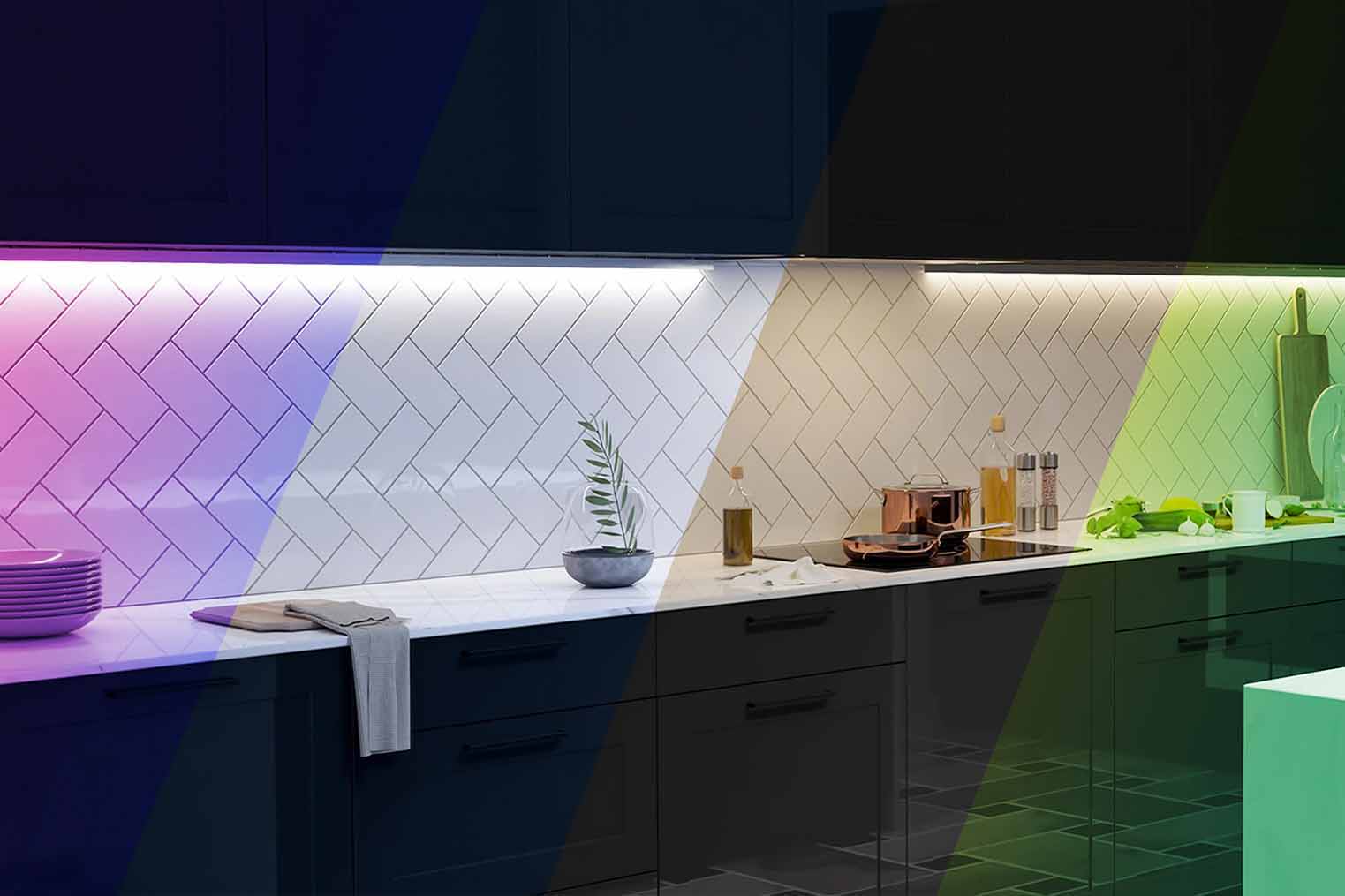 You can easily interchange color in strips for a variety of occasions such as study, work, romance, and sleep, but that's just the tip of the iceberg.
2. UNDER CABINET LIGHTING
Kitchen cupboards & cabinets just have that mundane vibe, but LED strips can easily amp up their look with a subtle, elegant look.
Installation takes little to no effort. Under-cabinet lighting shines on your counter and makes your cabinets pop.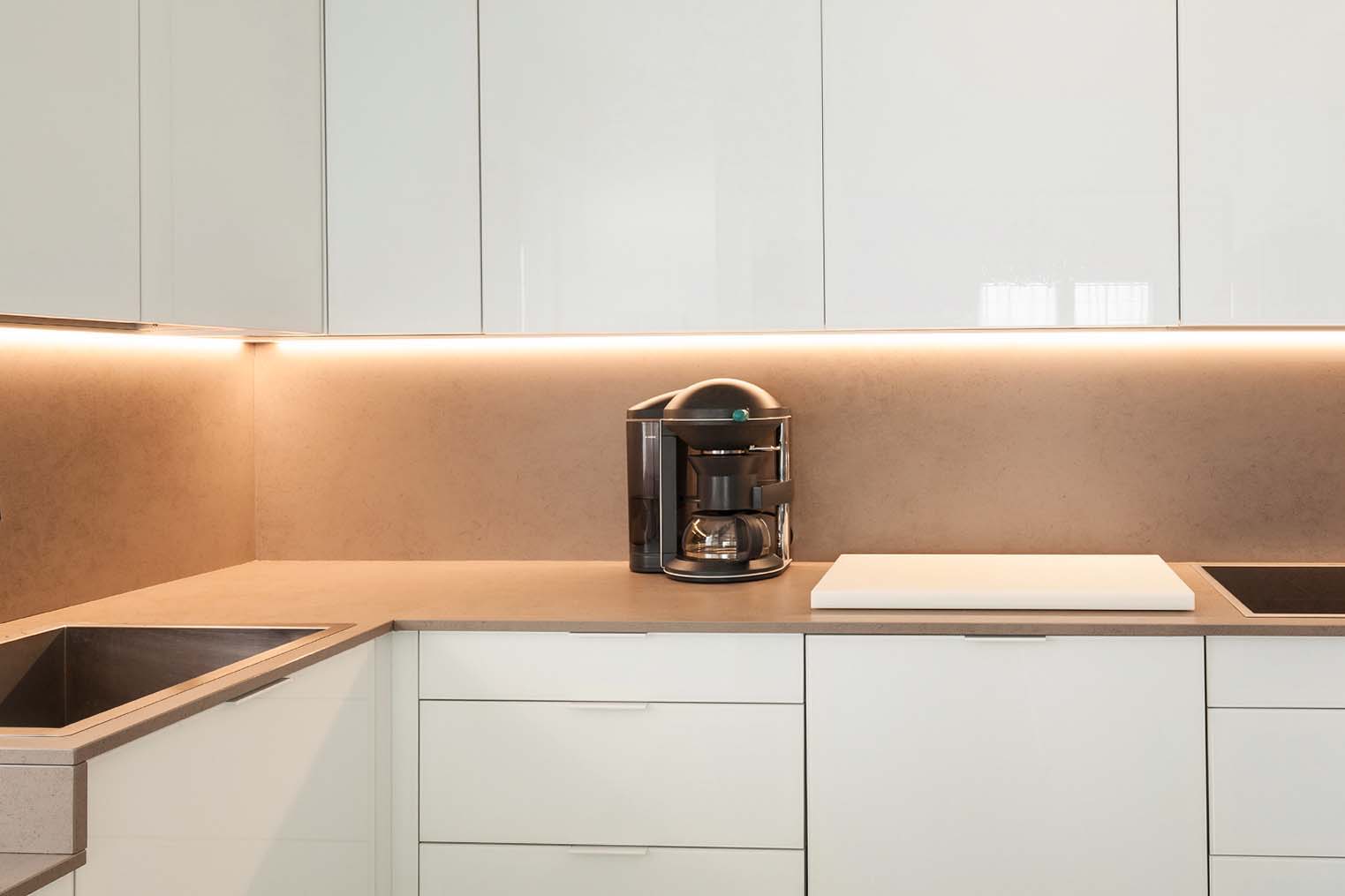 Toe Kick Lighting gives fleshes out the look of cabinets, hallways, or staircases.
They also work great as a night light to help you navigate through without reaching for the switch.
Small details like this make a huge difference in the way you and your family perceive your home allowing for everyone's experience to be enhanced.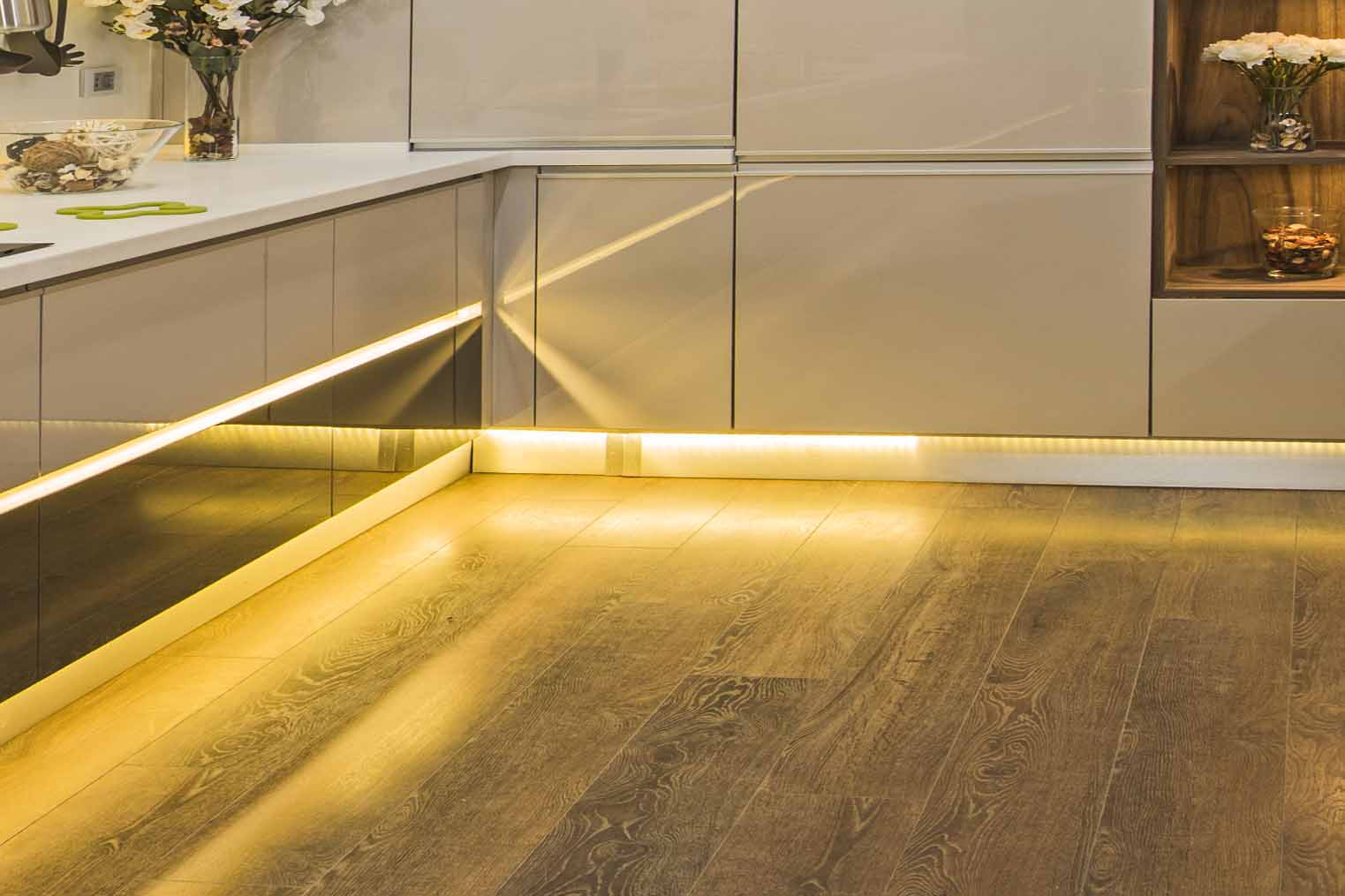 As previously mentioned, LED light strips can fit almost anywhere and using it outdoors does wonders for your home or your business.
A subtle vibrance that adds life to evening family gatherings or a comforting glow that's just exciting to come home to bringing relaxation and lounge to the next level.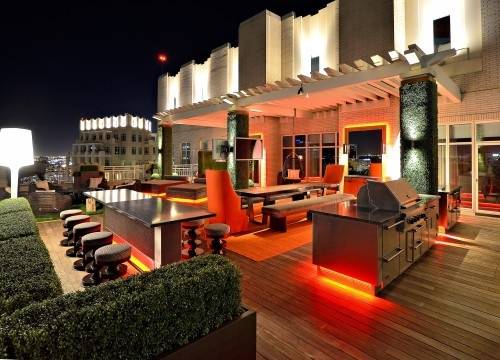 These are just some of the things you can do with strip lights. A few tips and ideas for you to tinker on this holiday season straight from our led strip lighting team.
If you have a something in mind but are having second thoughts about; call our team, and talk to an led expert to jumpstart your new experience and help you improve your.