How to Make Your Living Spaces Feel More Modern (Quickly and Easily) Using LED Strip Lights
You: an LED strip light fan who is handy and likes to accomplish home improvement projects with ease. Your home: a solid, pleasant haven, but it might be looking a little more comfy than cool. The mission (if you choose to accept): bring some modern elements into select key rooms of your home, without overwhelming your to-do list or busting your budget. HitLights likes a challenge and is ready with tips for bringing a modern look and feel to your home, using HitLights' high-quality, long lasting LED strip lights.

Our tips are going to help your den or gaming space; living room; bedroom; kitchen; and garage. Get out your measuring tape and put on your thinking cap, and let's hit our first room: your den or similar entertaining space.
How do you modernize a den?
Okay, we'll admit: even the word "den" seems a little… unmodern. What do we call the favorite room that serves as entertainment space or workout room or place where we game? Maybe there's a couch or a treadmill or a smart TV in this room. Even if "den" feels a little anachronistic, you know exactly the room we're talking about. Scooting around in your socks, relaxing, enjoying—this really is a favorite place.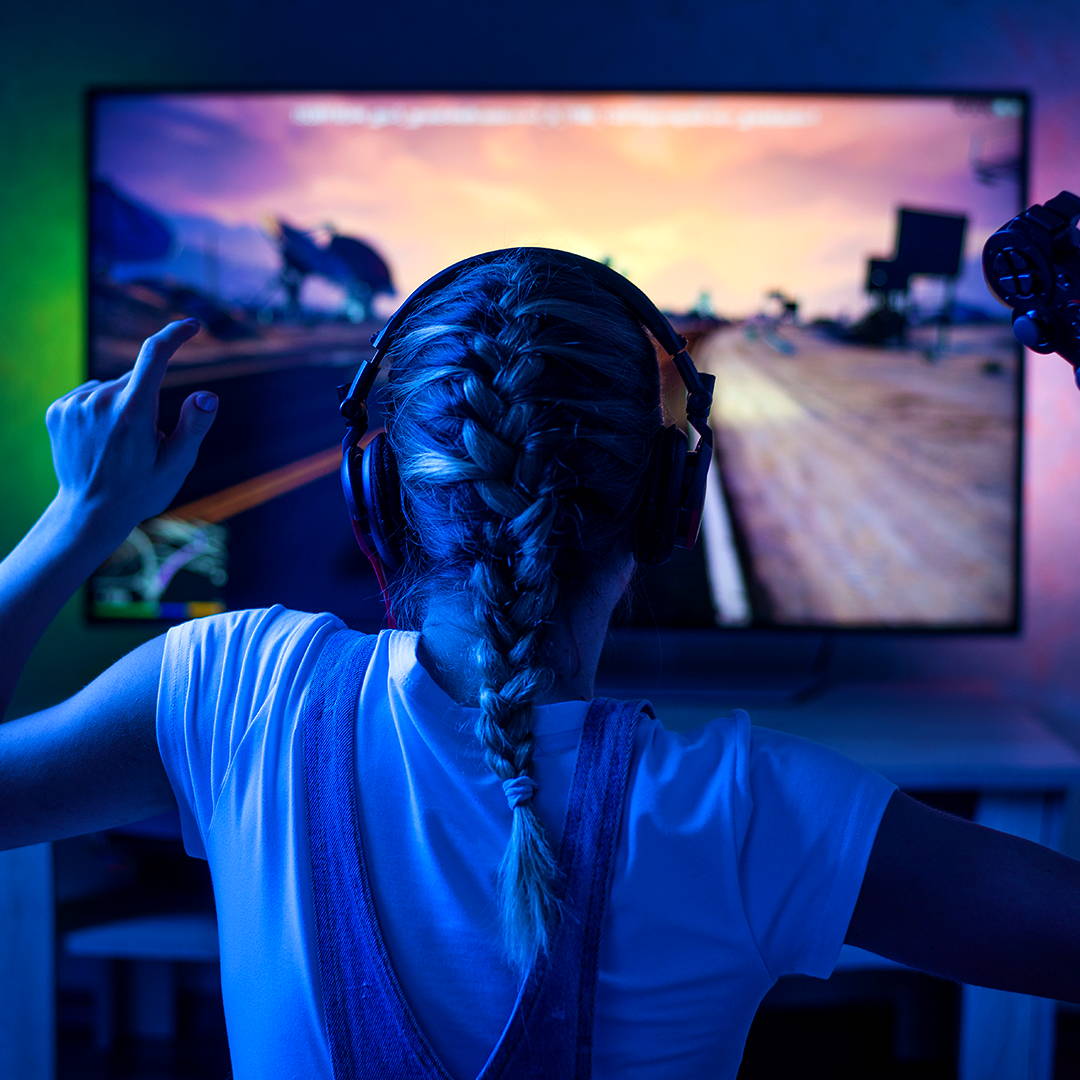 Bring in some modern elements: If you game or watch shows in this room, start modernizing with the Eclipse pre-cut kit that boasts a rainbow of RGB colors and works perfectly to back light your monitors. We love sharing the tip that back lit monitors and TVs isn't just about looking hip (which they do): back lighting actually makes looking at the light of the screen better.
If you have your library in this room, lining the underside of shelves with LED strip lights makes your books a focal point and plays with the contrast of the classic (paper books) alongside the innovative (LED strip lights.) Try a color changing strip like our Color Changing LED Strip Lights with Remote and 12V UL Adapter allowing you to choose from 20 different colors (bonus: you can save up to six color changing shows on this product! Have fun experimenting with a changing color sequence.) Shelf light certainly looks modern and can be stylish as well.
Bars—even mini bars or home bars lend themselves to LED strip lights as accents. Picture the bright lights playing with curved glass and liquids contained inside. Talk about cool!
Bring a sense of now to the whole room by running LED strip lights along the ceiling or crown molding. In a room focused on enjoyment like this one, don't be afraid to use color. Want to go up a notch? In addition to color, you can also get lights that will sync with music or other audio presentations. HitLights Smart App Control RGB Light Strip Kit with
Music Sync makes everything modern. Set the lights to change color to the beat of music for a contemporary in-home light show.
Heading back to more practical territory, if your den has a closet that you use for storage, high density LED strip lights can make retrieving items easier than ever. Line the ceiling inside the closet with your LED strip lights and install them with a simple cabinet/closet door switch. (The door switch is a must, and is available at any hardware store.) You'll love keeping your closet organized and appreciate all the light the next time you are looking for your whatchamacallit in storage.
Number of modernizing projects: 6
The verdict: Call the room what you want, but this might be the easiest room to modernize.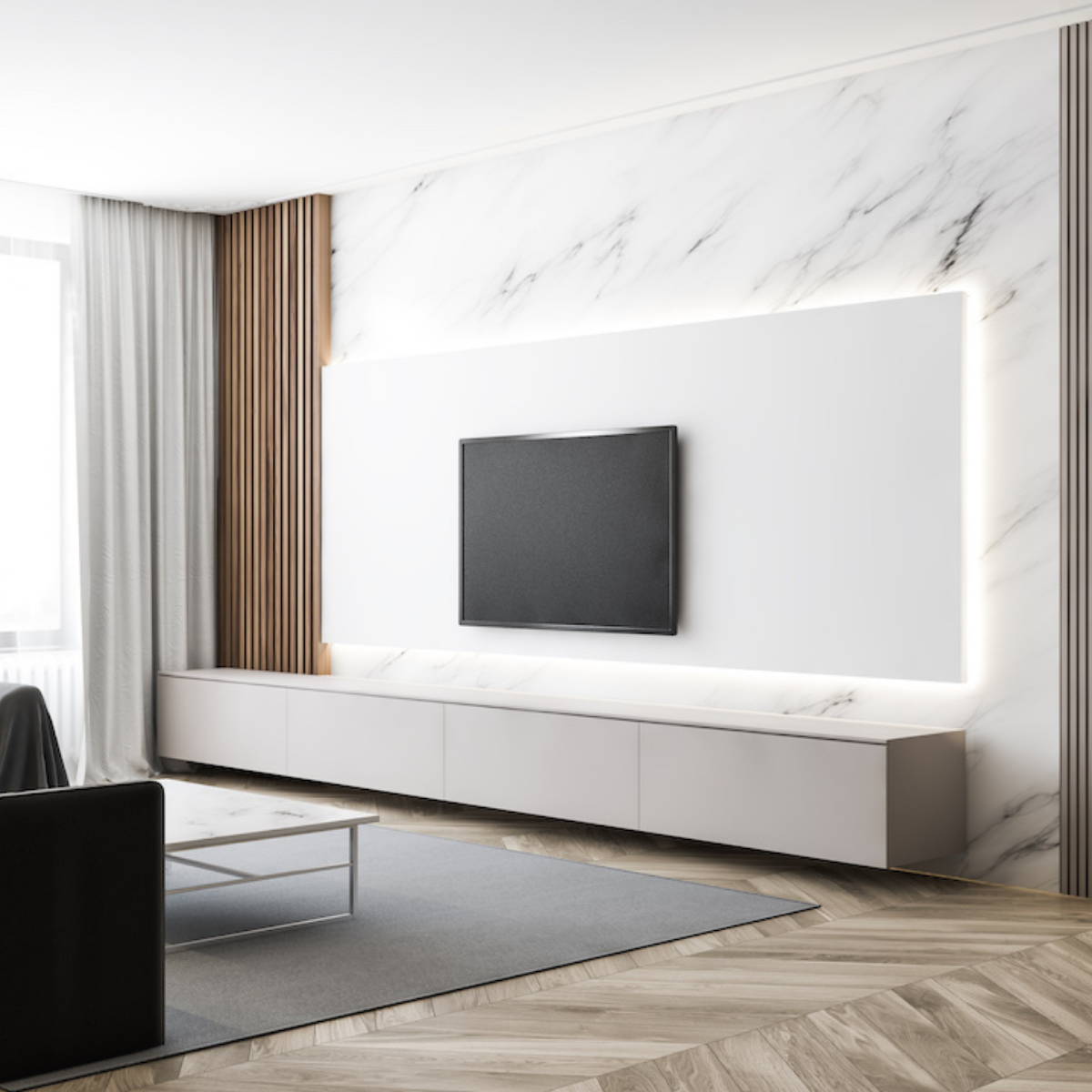 What are the ways a living room can be modernized?
We won't take any of the glory from the projects we presented for the den (although several of them can overlap, including backlighting monitors and TVs.) Instead of duplicating projects, we're going to take the opportunity to discuss white light.
As you know, LED strip lights can come in a vast rainbow of colors. But one of the best developments in LED strip lights over the last few years is the improvement in white light clarity in LED strip lights. The color tone of white light output from LED strips has gone from "just okay" in the early days of LEDs to now being much more attractive and appealing.
Take, for example, our HitLights High Density Premium Luma5 LED Light Strip in warm white. With this strip, you'll get a bright strip that combines lots of lights (identified by the high-density moniker) with a warm tone. A strip like this is perfect for a living room to get a lot of light output, without being harsh or the light seeming out of place. White LED lights gives a sleek finish that conveys current flair.
You can especially achieve a modern look in a living room if your walls are painted a lighter color. White on white (or white on light) is a style element that enhances present day sensibilities. In a living room, we suggest a less is more approach when installing LED strip lights to enhance a modern style.
In the same way you can get a modern look with white lights, dimming also gives extra dimension to LED strip lights in this application. While installing the premium Luma5, pair your lights with the EZDim to dim your lights with ease.
The verdict: Play with illuminated light walls and monochrome appearances in the living room. Enjoy the final look of your modern room while staying faithful to modern styling. Try white, high-density LED strip lights in any project you try in this room.
How do I modernize my kitchen?
There's almost no end to all the ways LED strip lights can help you in the kitchen. You know about LED strip lights under cabinets: have you considered pairing those strips with a dimmer? Get all the functionality you want when putting in undercabinet lighting by using a strip like our Premium Luma5 LED Light Strip with a dimmable driver like our 60 watt S-Series. Consider choosing a cool white for the kitchen to bring a crispness and vibrancy to this room. The dimmer lets you control the light output, so you can still create a mood in the evenings.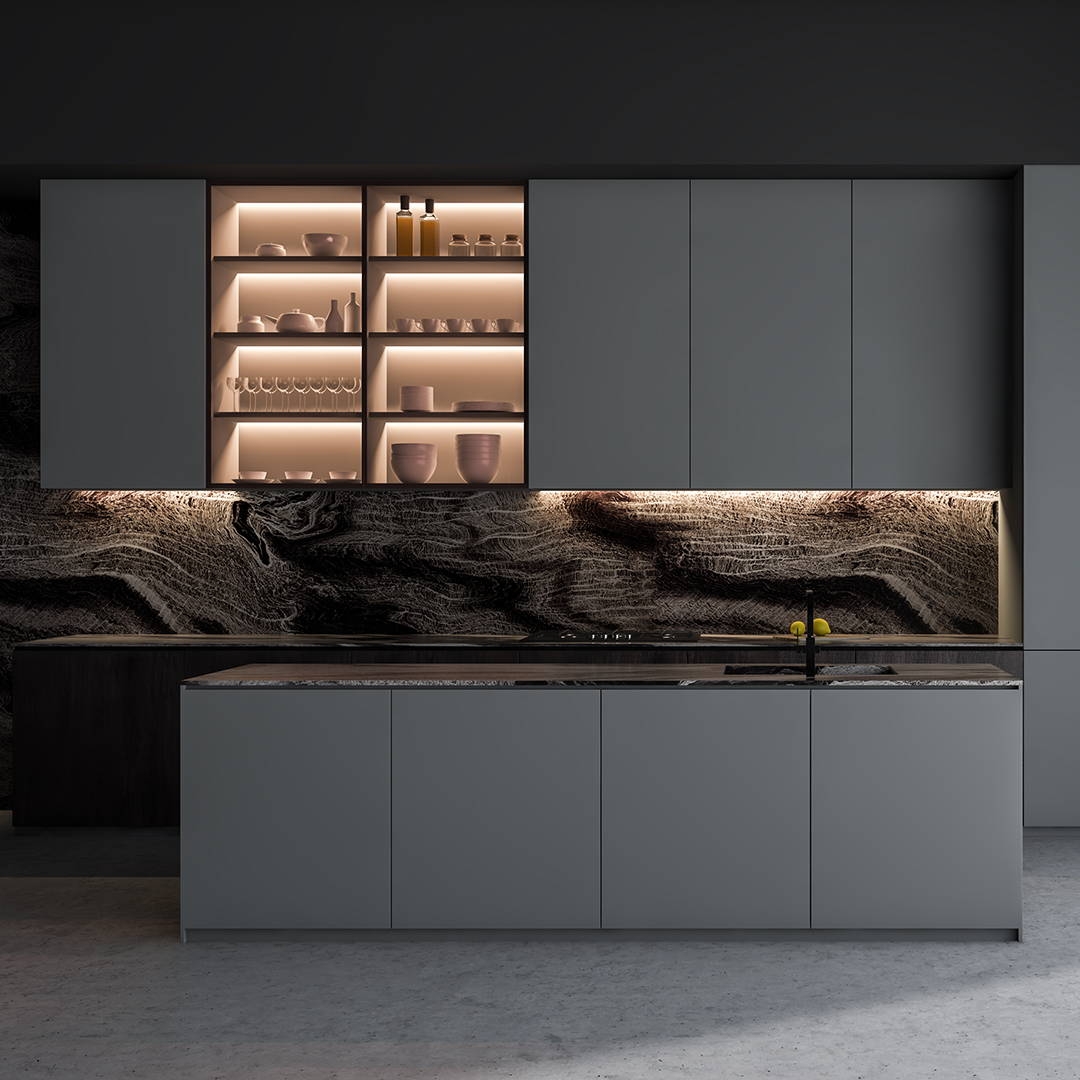 Undercabinet lights aren't the only job for LEDs in the kitchen. Counter edges can be illuminated (show off your cabinets.) Do you have beautiful floors? Toe kick lights can be a unique way to show off your floors. These accents are a way to give style to a basic space and convey contemporary style in your kitchen.
LED strip lights in the kitchen can also be functional. Add LED strip lights to your pantry ceiling to turn a simple food storage area into a showcase and a place that you love to use.
One styling tip when considering these kitchen upgrades: use the same variety of strip in the same color tone for each project to create a monochrome effect. In other words, in a room with variety like a kitchen, the LED strip light accents you add can all look like a uniform element. Select an LED strip light like our Luma5 in cool white with the S-Series Dimmable Driver paired with any in-wall TRIAC Dimmer Switch for all the applications you want in the kitchen.
Number of modernizing projects: 4 (plus one really good style tip)
The verdict: We know that kitchen LED strip lights are the way most of our customers start their love affair with LEDs. It's easy to be current and on trend by adding more LED strip lights to your kitchen. Think about adding dimmers to go next level modern with your kitchen.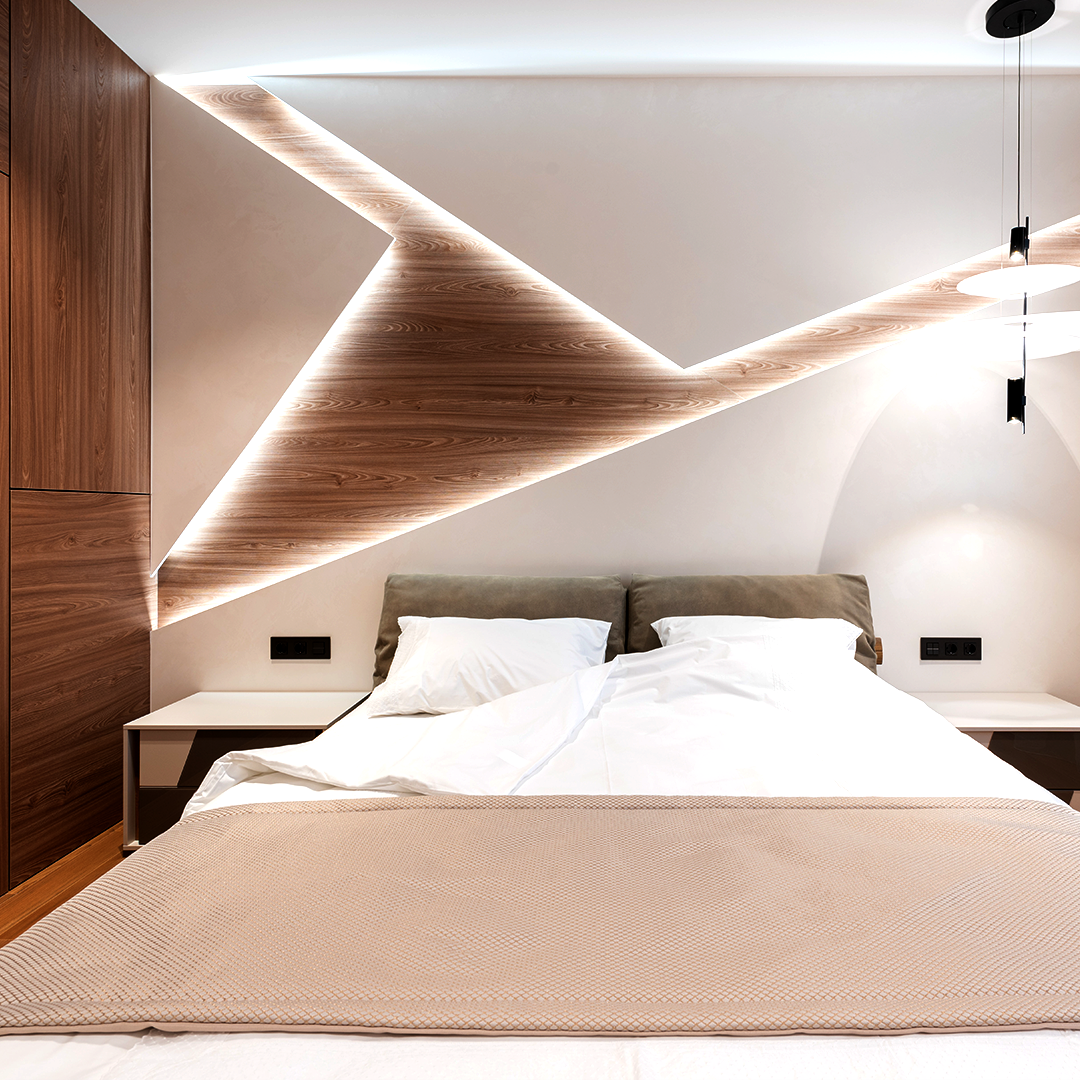 Can a bedroom look more modern?
Lots of people use their bedrooms to let their personality shine. While the rest of the house may look more conventional, lots of people use their own private rooms to reflect themselves as much as they can. One project we've seen recently that might be fun to try is using LED strip lights on a bed frame. Imagine an ethereal glow emanating from under your bed and with a soft reflection of light from a headboard. A project like this might be a bit more unique, but might be a good modern fit for your space and style profile.
Of course, the bedroom can also welcome crown molding lights or baseboard lights. Dimmable drivers in your application can help you create mood.
Don't forget the practical ways that LED strip lights can help your bedroom like in the closet (no more fumbling around looking for that one shoe!)
Lots of people think of their bedrooms as their private oasis. With good reason! If you want a place you can escape to, that is customized by you, that reflects you, and is a space you want to be in—all those are great reasons to add LED strip lights to your bedroom.
Number of modernization projects: 4
The verdict: If you love LED strip lights, you can bring them into your bedroom to give a stylish, modern feel. Make your special spaces feel more unique.
Do people use LED strip lights in the garage?
Your garage is more than a car cave. One part storage; one part workroom; one part weekend hub; one part hang-out spot—the modern garage serves many purposes. Can you believe that some older garages had a single incandescent bulb, smack in the center of the ceiling only? One bulb to serve the whole garage. No more of that! Line the ceiling with Premium Luma 20 Neutral White to be a light source and to look cool.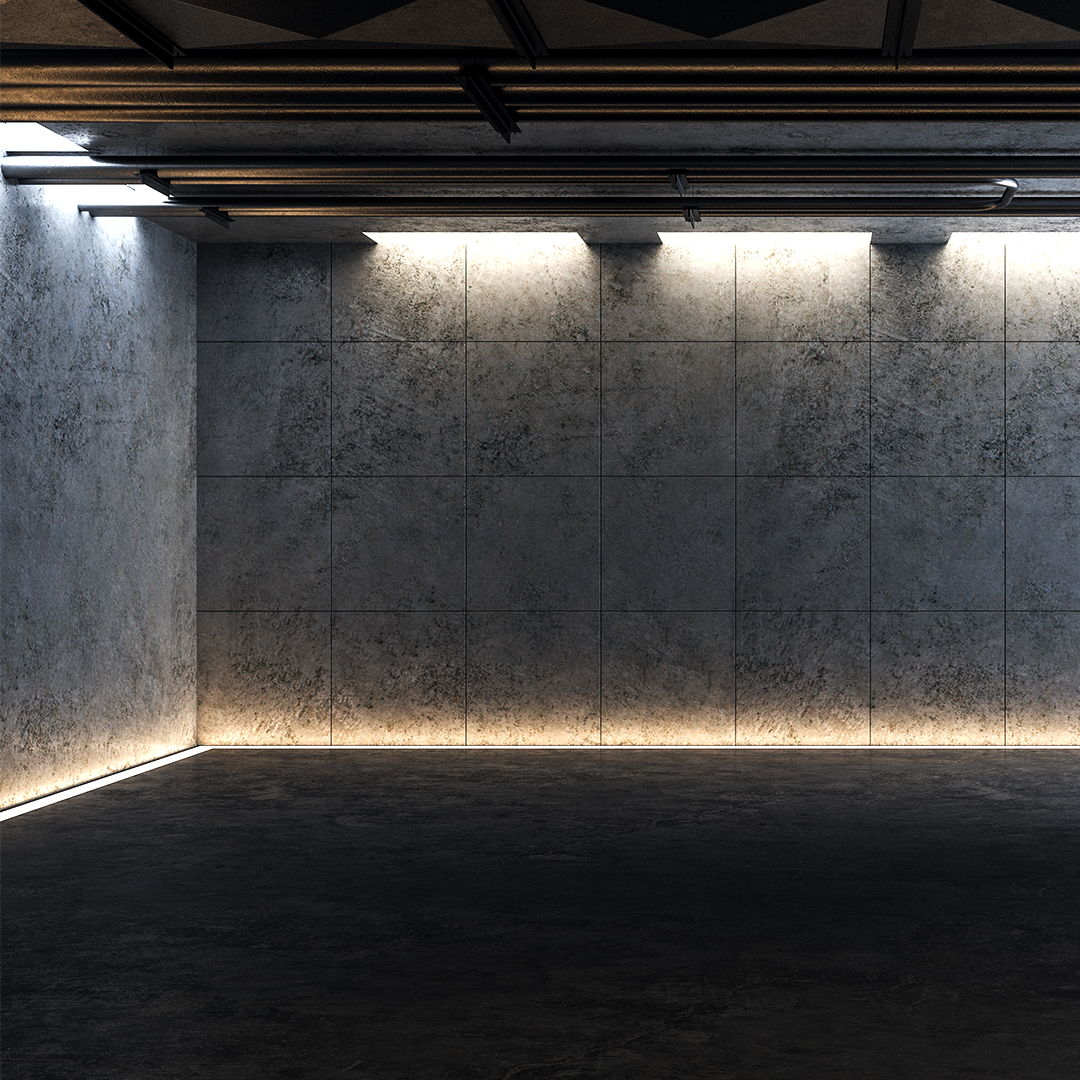 If your garage has cabinets over workspaces, line under the cabinets with LED strip lights, just like you would in the kitchen. Your projects will be more enjoyable when you can actually see! Larger storage cabinets can get interior lighting like you would a closet.
In a weekend, you could accomplish all those garage projects and be ready for Spring and Summer with a well-lit, welcoming garage.
Number of modernization projects: 3 (but let's face it—anything is better than a single bulb)
The verdict: These garage tips aren't so much about creating a modern look; these are about
bringing the garage into the modern era. Welcome to the 21st century, garage!
What do you think about these modern tips? We're ready when you are to get started. Browse our website to check out our products or make the call to our team and start the conversation. Call us today at 1 (855) 768-4135. HitLights wants you to get the modern looks you desire. Reach out today!